All you need to do is:
Check if you are eligible to apply for an Eborrow loan.
Fill in our Simple & quick application form
Once you've been approved, we will contact you and process your loan agreement.
Cash credited to your Salaried Savings account
How much money can I borrow?
You can borrow from INR1000-INR10000 depending on your need. To find out how much you can borrow complete our quick Eborrow loan application form today! We charge INR150 per INR 1000 borrowed - nothing more! There are no hidden charges.
You can borrow up to INR 10000
We charge INR 150 per INR 1000 borrowed towards emergency loans. Learn more about our charges.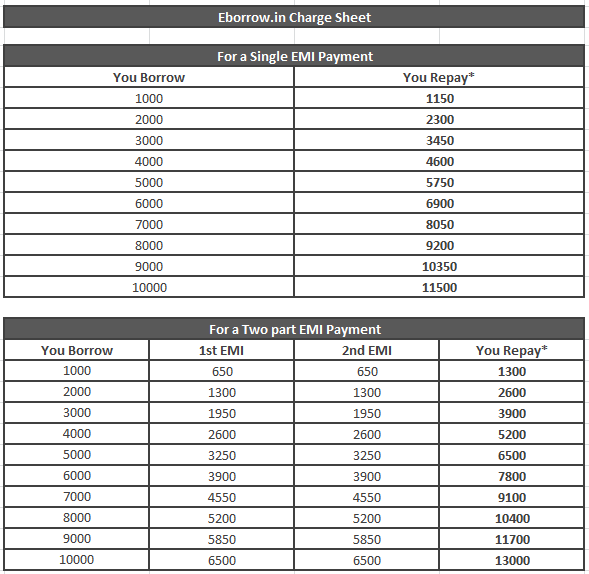 How do I repay my Eborrow loan?
Repaying your Eborrow loan is easy. Your payment will be debited from your account on your Repayment date via EMI/Post dated Cheque.
To get your Emergency money. Apply Now